Lost Luggage Return to tips for easier packing

Check your luggage in early to ensure that your bags not only make your originating flight but your connecting flight as well.
Make a list of things you take with you on your trip. This list will also come in handy if your luggage is lost or stolen while you are away.
Report Lost Luggage Immediately. File a complaint with the airline as soon as you learn that your bag is damaged or missing, even if you're told it will be arriving on the next flight. Waiting as little as three days can sometimes invalidate your claim, so never waste time in filing a report. And always keep a copy for your records.
Make sure you give a complete list of the contents of your bags as well as a detailed description of the luggage.
Never Pack

valuables. Unbelievable as it may seem, some travellers still pack jewellery, electronics, and other expensive or fragile items in luggage they plan to check, and then protest wildly when an airline claims no liability for loss or damage. Simply put: If you're not willing to part with it, don't pack it.

Purchase additional coverage. Most carriers will sell you supplementary baggage insurance costing a dollar or two for every $100 worth of belongings you check, with a maximum benefit of $5,000. Jewellery, electronics, and certain other valuables are not covered by this insurance, however, and you will still have to substantiate your claim with receipts. Added coverage is especially useful for travel on international flights, where the airline's liability is exceedingly low.
Keep records of any purchases you make after your loss. If your bags are missing, airlines usually allow you to buy "reasonable and necessary" items, such as toiletries and a change of clothes, until your suitcase arrives. To avoid hassles, ask an airline agent for written authorization to make these purchases, and keep the receipts to file with your claim.
---
Video Cameras Return to tips for easier packing
To avoid theft video cameras must be carried with you everywhere you go.
To avoid the worry and inconvenience of looking after a video camera many people would rather remember the trip through still photos.
---
Cameras Return to tips for easier packing
Put a new battery in your camera before you go.
Bring a protective and polarizing lens.
Midrange zoom lens.
Cleaning tissue.
A trip's worth of film.
Store everything in a low-profile nylon stuff bag, not an expensive-looking camera bag.
Take the film out of the box and plastic canister and keep it in small ziplock baggies.
---
Money Return to tips for easier packing
Australian currency is in Dollars and cents
A Money belt is essential for the peace of mind it brings. You could lose everything except your money belt, and the trip could still go on. Lightweight and low-profile beige is best.
Carry your preferred mix of traveller's checks, credit cards, a few personal checks, Australian dollars as well as passport, airline ticket, railpass or car rental voucher, driver's license, student I.D., hostel card, and so on in your money belt.
Australian businesses prefer to do transactions in Australian Dollars.
Use the Universal Currency Converter to check on exchange rates.
---
Photocopy Documents Return to tips for easier packing

IN your luggage keep a photocopy of your:
passport, airline ticket, rail pass
car rental voucher, driver's license
student I D, hostel card, and so on.
Photocopies can help you get replacements if the originals are lost or stolen.
Before leaving home photocopy all your credit cards, ID, and travel documents and leave a copy with someone reliable.
Keep a record of your Travellers Cheque numbers.
Photocopy the pages of travel books relevant to the area you are visiting rather than take entire books, to cut down on weight.
Photocopy all your travel arrangements and leave them with a friend or relative so that they can reach you at any point along your journey in case of an emergency.
---
Tipping in Australia Return to tips for easier packing
You may tip if you wish but it is not the normal custom in Australia.

You will receive excellent service without tipping.

Tourism staff are guaranteed award wages by law and do not rely on tips for their income.

People in tourism appreciate being complimented for doing good work.

If tipping is your way of showing appreciation by all means offer a tip.
---
Avoiding Jet Lag Return to tips for easier packing
Jet lag can be prevented by:
The progressive modification of your sleep cycle before departure.
You can gradually modify your sleep habits the week before you travel by sleeping later before taking a flight to the west, or getting up earlier before a flight to the east.

Changing your diet a few days before departure.
Three days before leaving, you can start alternating your diet: eat protein-rich foods one day and the next day eat light meals, such as salad, soup and fruit.

Exposure to artificial light.
Strong artificial light can contribute to adapting your internal clock to a new rhythm.
---
Clothing To Bring Return to tips for easier packing
The bulk of your luggage is clothing. Minimize by bringing less and washing more often.
SHIRTS. Bring up to five short-sleeved or long-sleeved shirts in a cotton/polyester blend.
SWEATER. Warm and dark is best for layering and dressing up. It never looks wrinkled and is always dark, no matter how dirty it is.
PANTS. Bring two pairs: one lightweight cotton and another super-lightweight for hot and muggy big cities, and churches with modest dress codes. Jeans can be too hot for summer travel. Linen is great.
SHORTS. Take a pair with plenty of pockets--doubles as a swimsuit for men.
SWIMSUIT. Especially for women.
UNDERWEAR AND SOCKS. Bring five sets (lighter dries quicker).
ONE PAIR OF SHOES. Take a well-used, light and cool pair of shoes with good traction.
Normal shoes are suitable for most rainforest walking track surfaces.
Lightweight boots can be handy if you intend to do extensive rainforest walks or overnight rainforest wilderness treks.
JACKET. Bring a light, water-resistant windbreaker.
RAINGEAR: Inexpensive raingear is easy to purchase locally if required
A TIE OR SCARF. For instant respectability, bring anything lightweight that can break the monotony and make you look snazzy.
---
Extra Travel Ideas Return to tips for easier packing
FRIENDLY BACTERIA Eat yoghurt two weeks before you leave - this builds up a "friendly" bacteria in your system so you can then tolerate more things.
PERSONAL PAPERS Make sure your will and personal papers are all in order. If something were to happen to you while travelling, it's good for your family and heirs to know where your will is, where your insurance papers are kept, where the safe deposit box keys are, etc.
DEPARTURE TAXES Determine departure taxes and put the necessary funds in an envelope with your airline tickets to avoid the last minute hassle of getting the correct amount ready.
MONEY BELT You'll feel safer and be safer if your money, passport and other valuables are strapped to your body and not in a purse or bag, especially when in a crowd.
PAPER TOWELS A roll of disposable paper towelling can be handy for spills, wiping your hands, face etc.
POSTCARDS If you plan to send postcards, bring pre-addressed labels; much lighter than an address book.
MEDICINE. Keep in original containers, if possible, with legible prescriptions.
It is advisable to bring adequate supplies of any prescription medicines you rely on.
SEWING KIT. Your flight attendant may have a freebie for you. Add a few safety pins.

---
Keep Travel Information Small Return to tips for easier packing
Photocopy appropriate chapters from guidebooks, staple them together, and store in a zip-lock baggie.

---

Hire Car Companies In Tropical North Queensland Return to tips for easier packing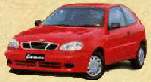 Sugarland Car Rentals
Email: sales@sugarland.com.au
Ph: 07 4052 1300 International: 61 7 4052 1300
Fax: 07 4051 7154 International: 61 7 4051 7154
budget, medium, family, convertibles, luxury, people movers, utes and trucks,


Meteor Car & Truck Rentals
Email: cnsstaff@meteorrentals.com.au
Ph: 07 4035 2505 International: 61 7 4035 2505
Fax: 07 4035 2811 International: 61 7 4035 2811
Freecall within Australia: 1800 800 109
Buses ( 8 to 28 seaters ), Trucks, Utilities, 4WDs & Trailers.
---
Detailed Maps Return to tips for easier packing

Return to tips for easier packing
---